>> Monday, August 30, 2004
S.O.S Monster Attacks!

OH NO! Mat Tabligh and I are in huge T-R-O-U-B-L-E. There's nothing we could do but to geleng our kepala, and raising our voices unwillingly when things went out of control.

The former calm, nearly-soundless sleepyhead had transformed into heinous and rebellious little monster. As Mat Tabligh put it,"Al-Budet dah jadi Raksasa Gorgon."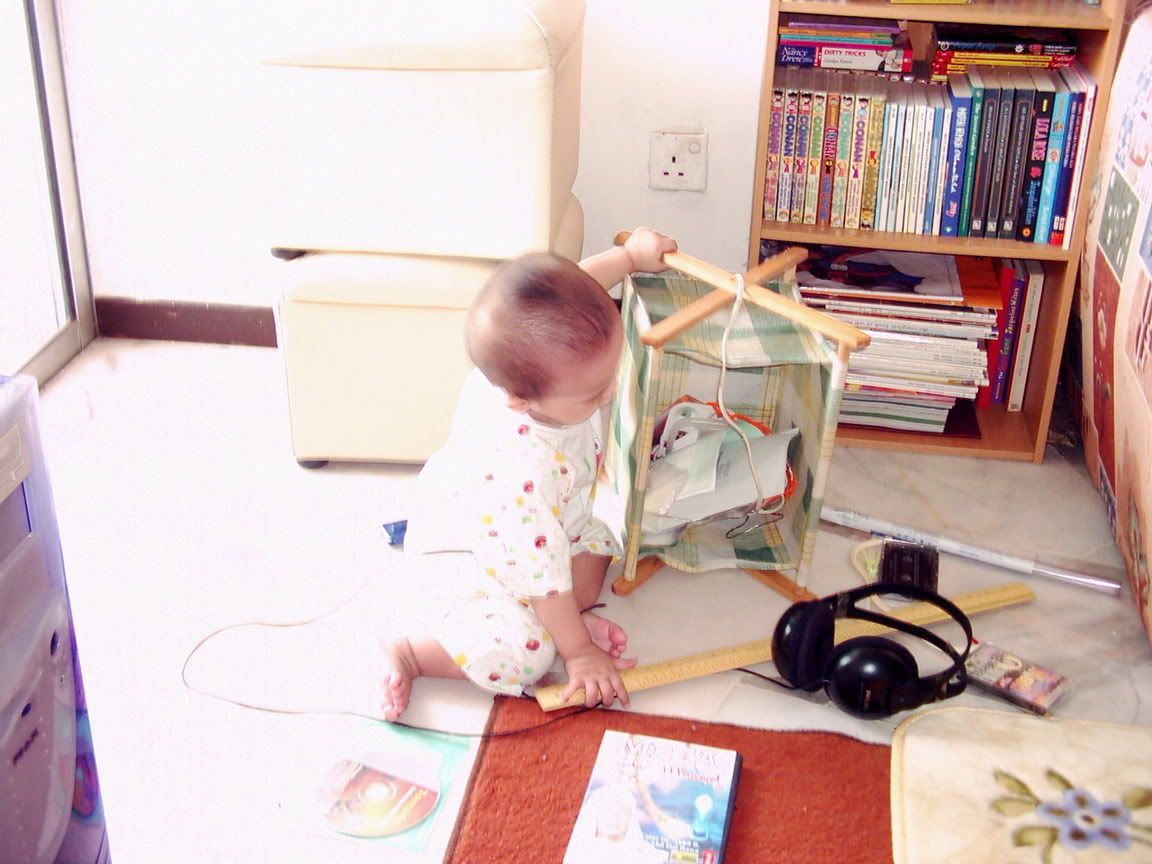 Raksasa Gorgon in action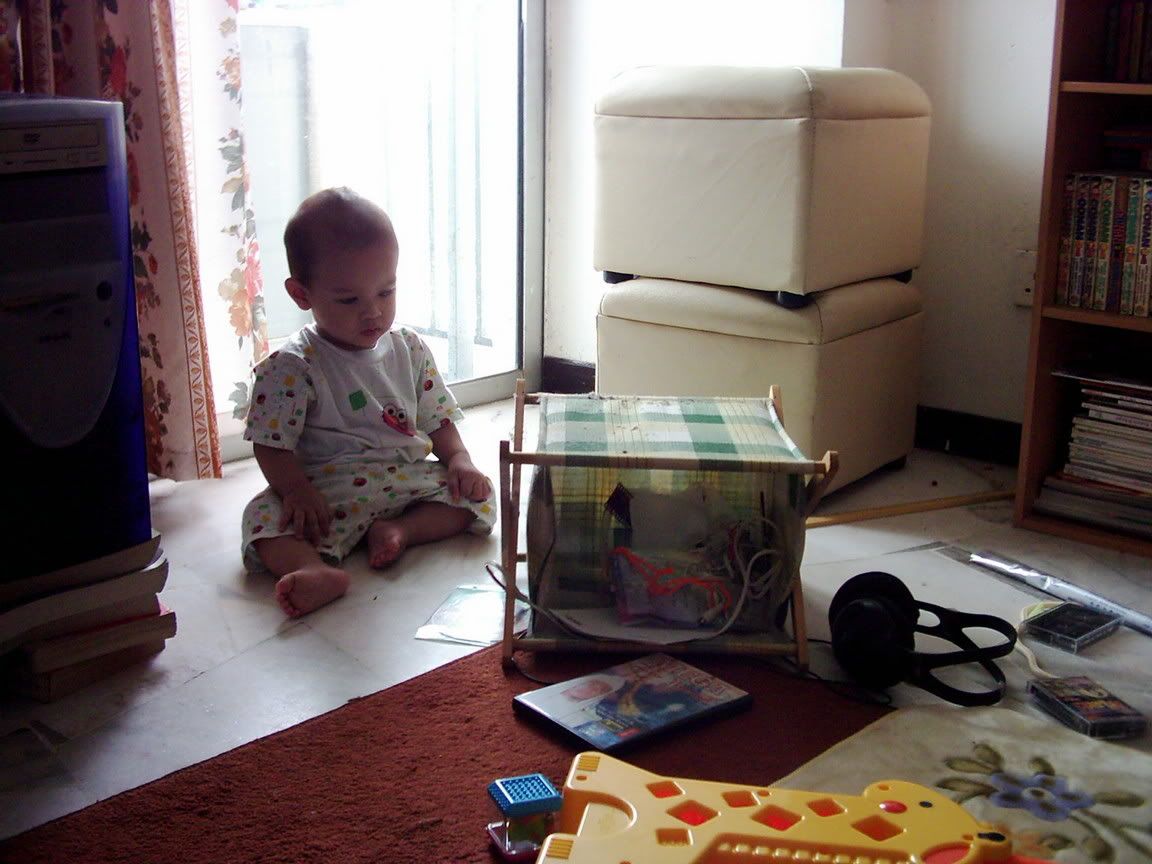 Raksasa Gorgon looking at his art



"Abah, PC rosak ni nak Ameer rosakkan lagi?"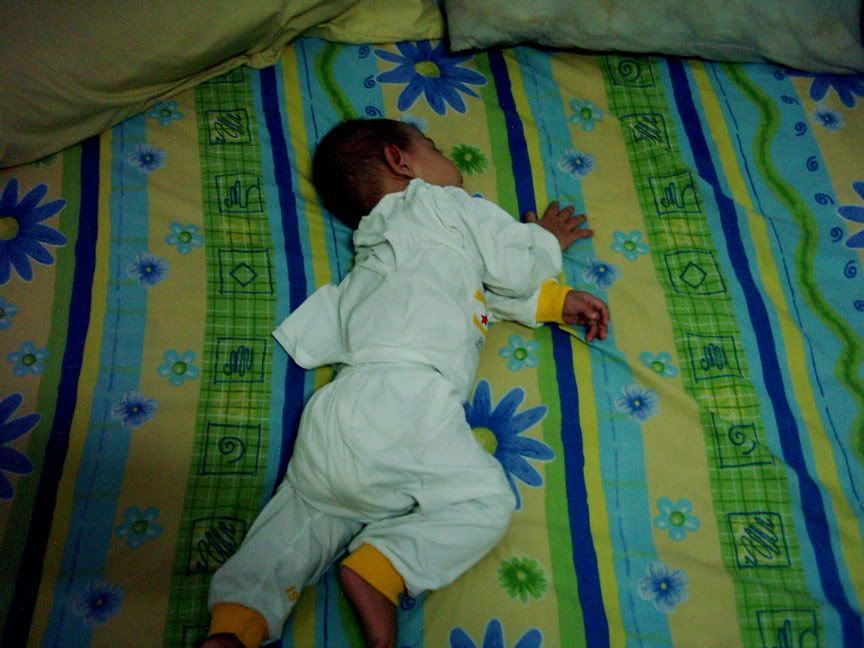 FINALLY!!!!
No stopping me ok?, even if I want to wander into the toilet or messed with the cassettes and books that you had neatly arranged in the rack or refuse to wear my pampers and crawled around naked, or I'll scream, kick and wail like there's no tommorrow and you will not like that, yes? Just let me be.

YA RITE. Who's the boss ha?